Passed on Tuesday, 23 February 2021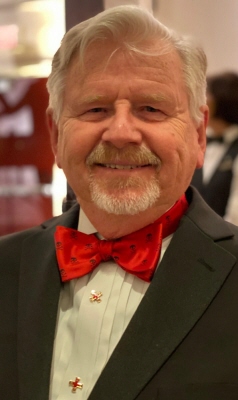 The Rev. Kenneth D. Fuller passed away suddenly on February 23, 2021, at Pottstown Hospital, Pottstown, PA. He was the husband of Lorraine (Marks) Donnelly for not nearly long enough. In addition to his wife Lorraine, Ken is lovingly remembered by his daughter, Martha Stahl, Billings, MT; his son, Jonathan Fuller, husband of Janet Mocarsky, Portsmouth, RI; his stepdaughter, Candice Donnelly-Knox, wife of Ryan, Chatsworth, NJ; his brother, the Reverend Curt Fuller, husband of Louise, Chicago, IL; and his grandchildren, Eva Stahl, Waylon Stahl, Charlotte Knox, Liam Knox, and Wyatt Knox.

Born in New Britain, CT, Ken was the son of the late Kenneth and Eleanor (Seeds) Fuller. At the time of his death, he was pastor of St. John United Church of Christ, Riegelsville, PA. A graduate of Davidson College and Harvard Divinity School, he served churches in Connecticut, Maine, Maryland, Massachusetts, New Hampshire, Vermont, and Washington, DC. Nothing gave him greater joy than preaching the Word of God. Ken followed in his father's footsteps and became a Freemason when he lived in Washington, DC. He treasured the Brotherhood he found with his fellow Masons, as well as the opportunity to wear tuxedos on a regular basis, and was very honored to have served as the Most Worshipful Grand Master of the Grand Lodge of the District of Columbia in 2016. A fluent French speaker, he studied as a college student in Montpellier, France, and returned to the country as often as he could. On a recent trip, he took great joy in showing Lorraine where he lived as a young student. Travel was a favorite of Ken's, and he often returned time and time again to places that were special to him, such as France, and Ring Lake Ranch, a retreat center in Dubois, WY. At the Ranch, he was able to hike, ride horses, and engage in one of his favorite hobbies, fly fishing. He was a past member of Ranch's Board, and was most proud of the Board's decision to waive registration fees for youth so that more families could participate. Ken was so pleased that two more generations of his family have also found it to be a place of rest and renewal. Ken enjoyed reading and studying Civil War history. He also loved having his Silver Sneakers gym membership, where he practiced yoga regularly, always following his workout with a nice cup of black coffee.

Donations may be made in Ken's memory to: Ring Lake Ranch, PO Box 806, Dubois, WY 82513.

To read more please go here.